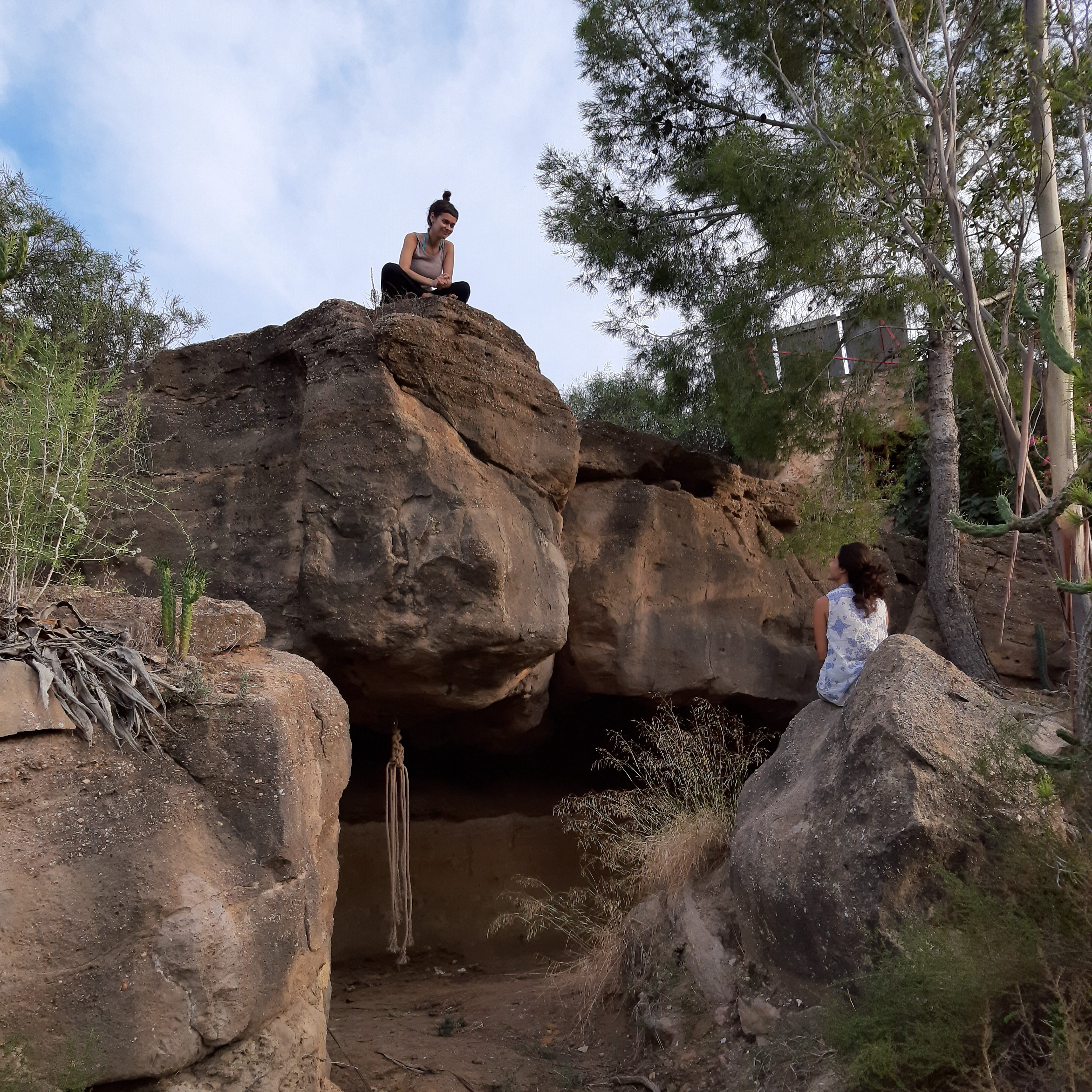 The first Montemero Art Residency residency program was finalized with a unique exhibition in one of the caves at the Finca. The exhibition was curated to represent the connection between the land and artworks created in this location. Along with Újházi's piece commemorating Cave of Altamira, Banović's and Ujhazi's cyanotypes were exhibited on a site-specific curatorial installation.
Two death central steams of Agave Americana were used to display artworks while reflecting the anthropogenic impact on local ecology. The species were introduced to Spain in the 40s. Agave blooms once in its lifetime to produce hundreds of offsprings and dies immediately after. Today, agave poses an ecological problem as an invasive species and threatens the biodiversity in Andalusia.

Curated by Zeren Oruc
Visit
here
for more visuals.