Inês
is a Portuguese artist, based between Lisbon and London. Her work spans several media: video, site-specific installation, sound, and performance with a particular interest in interdisciplinary, collaboration, and participatory projects through a process of dialogue, interaction, and exchange. Her work is informed and immersed in Deep Listening®. Inês's artistic and ethnographic work establishes connections with audiences through doing, empowering, thinking, and divulging art; her approach is reflected and interconnected through exhibiting, teaching curating, and researching.
During her residency,
Inês explored impermanence through the synergy and intersections between the cave and greenhouse: one extremely emotional, ephemeral, and reserved, and othe

r extroverted, deliberate, and provider of constant growth. She concluded

her work with a participatory performance in one of the caves, and
in parallel, she will present a site-specific installation piece in the greenhouse, which will be accompanied by a short video focusing on the environmental activities of the Finca, cut-outs of words relating to the notions she associates with the space and the people who care for the land, and selection of sounds that she has encountered and listened to around the space.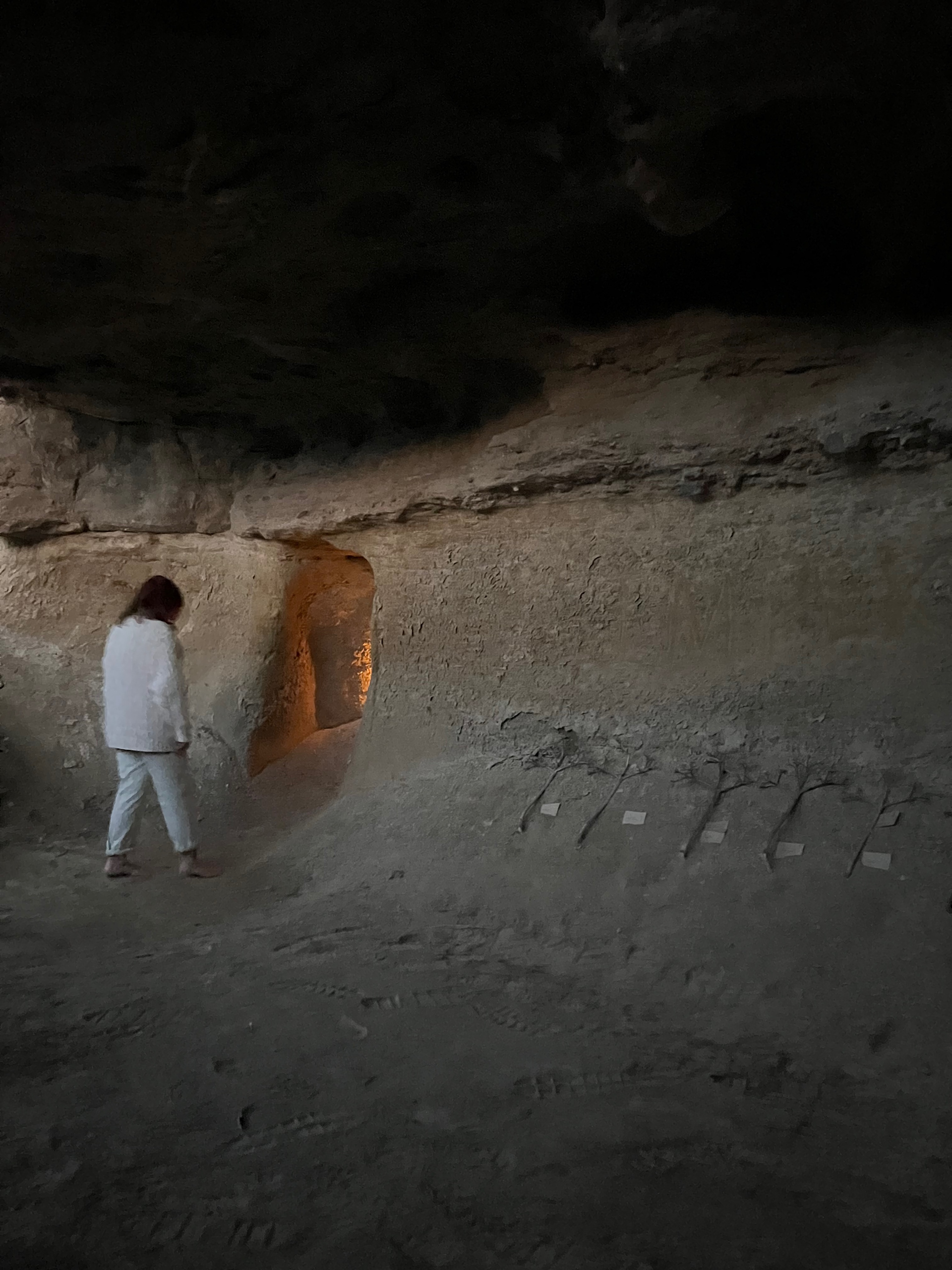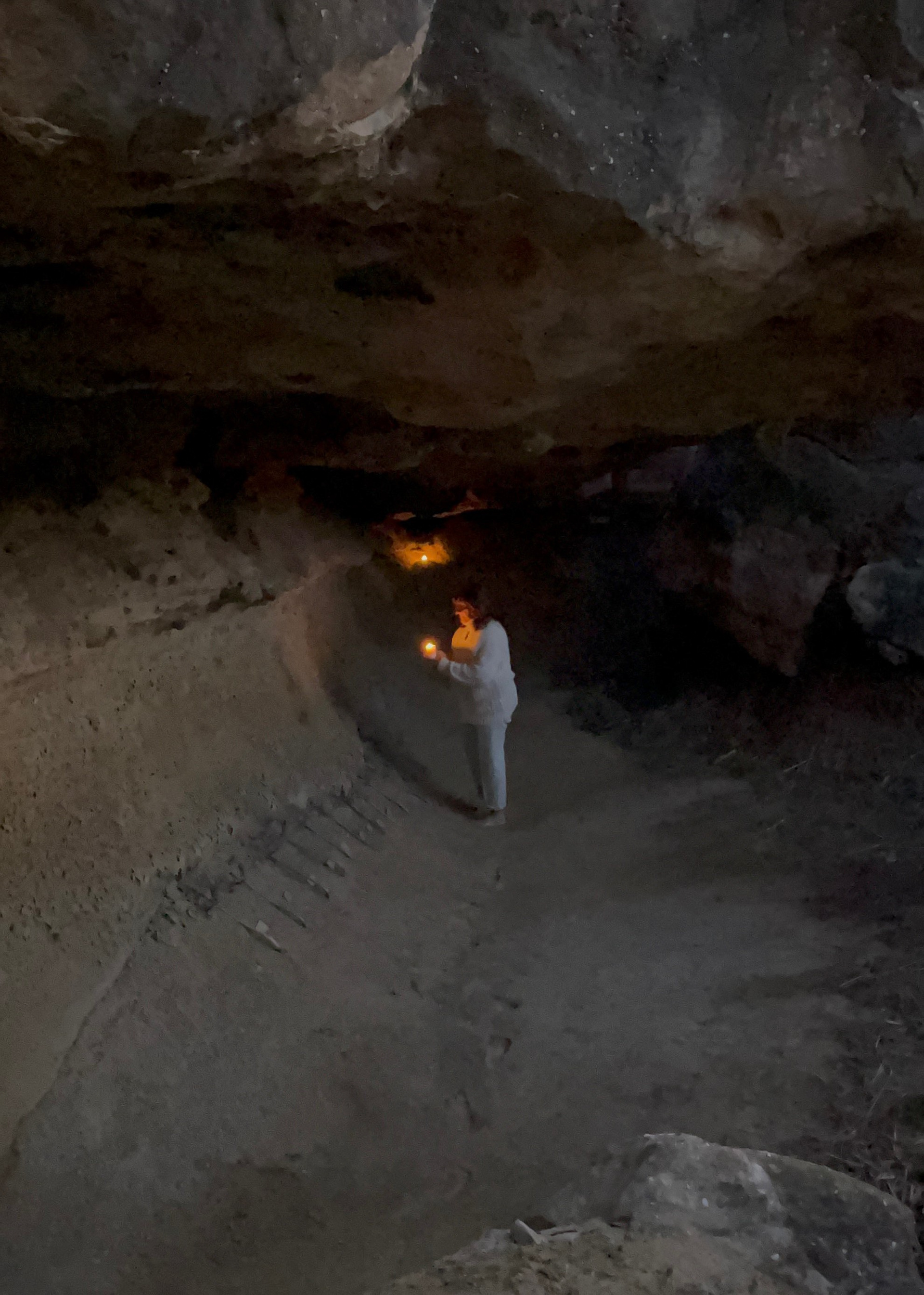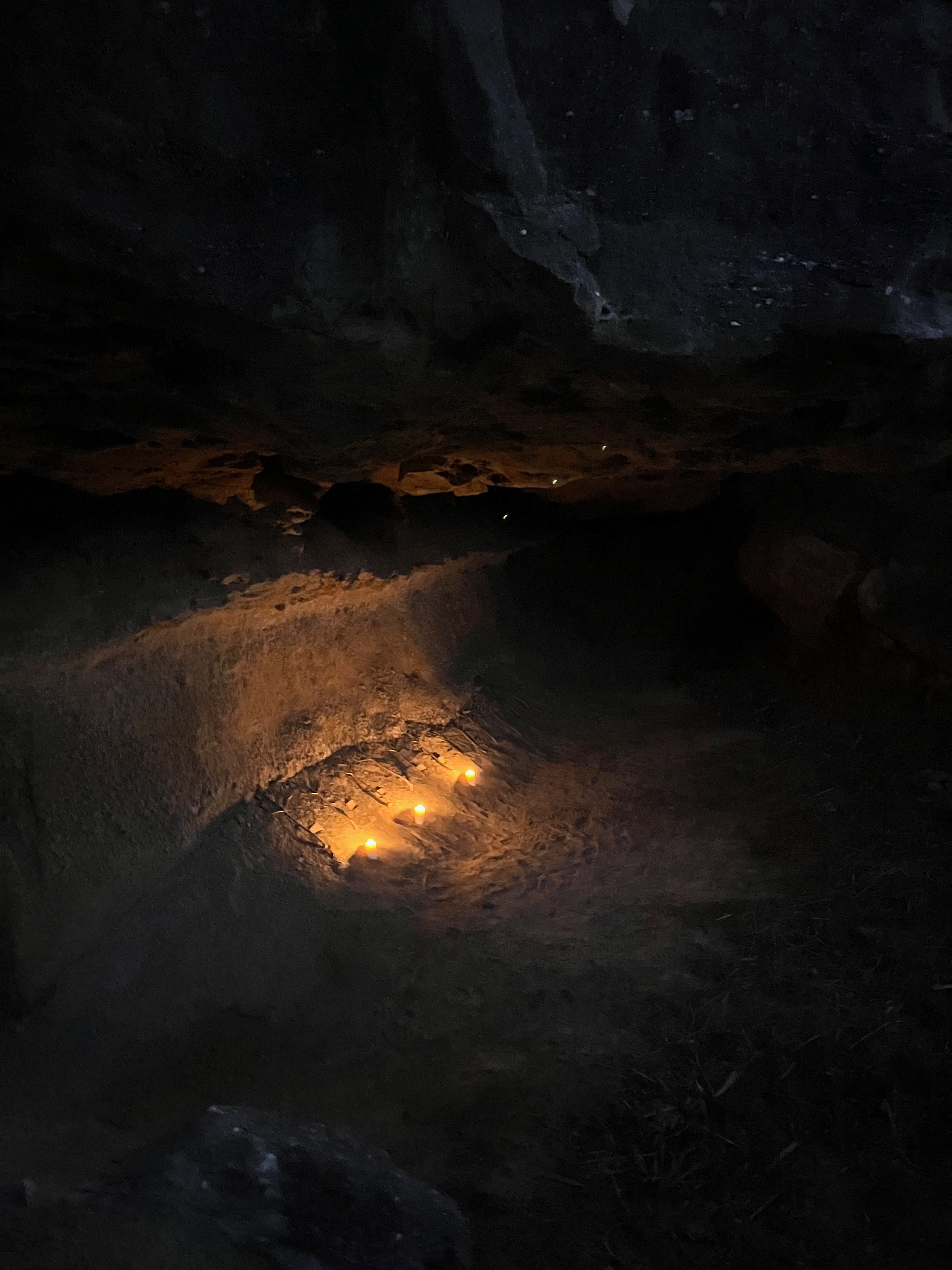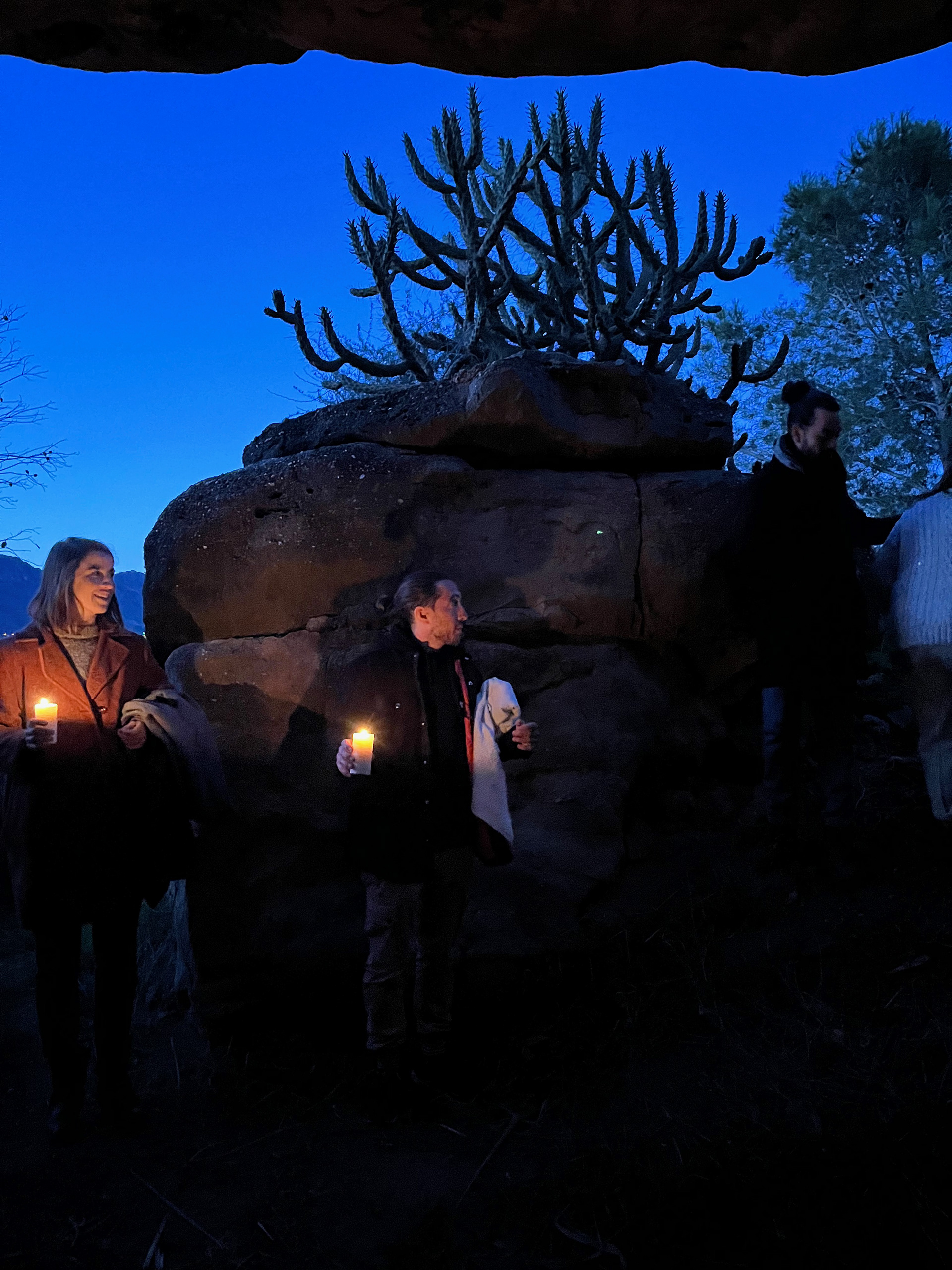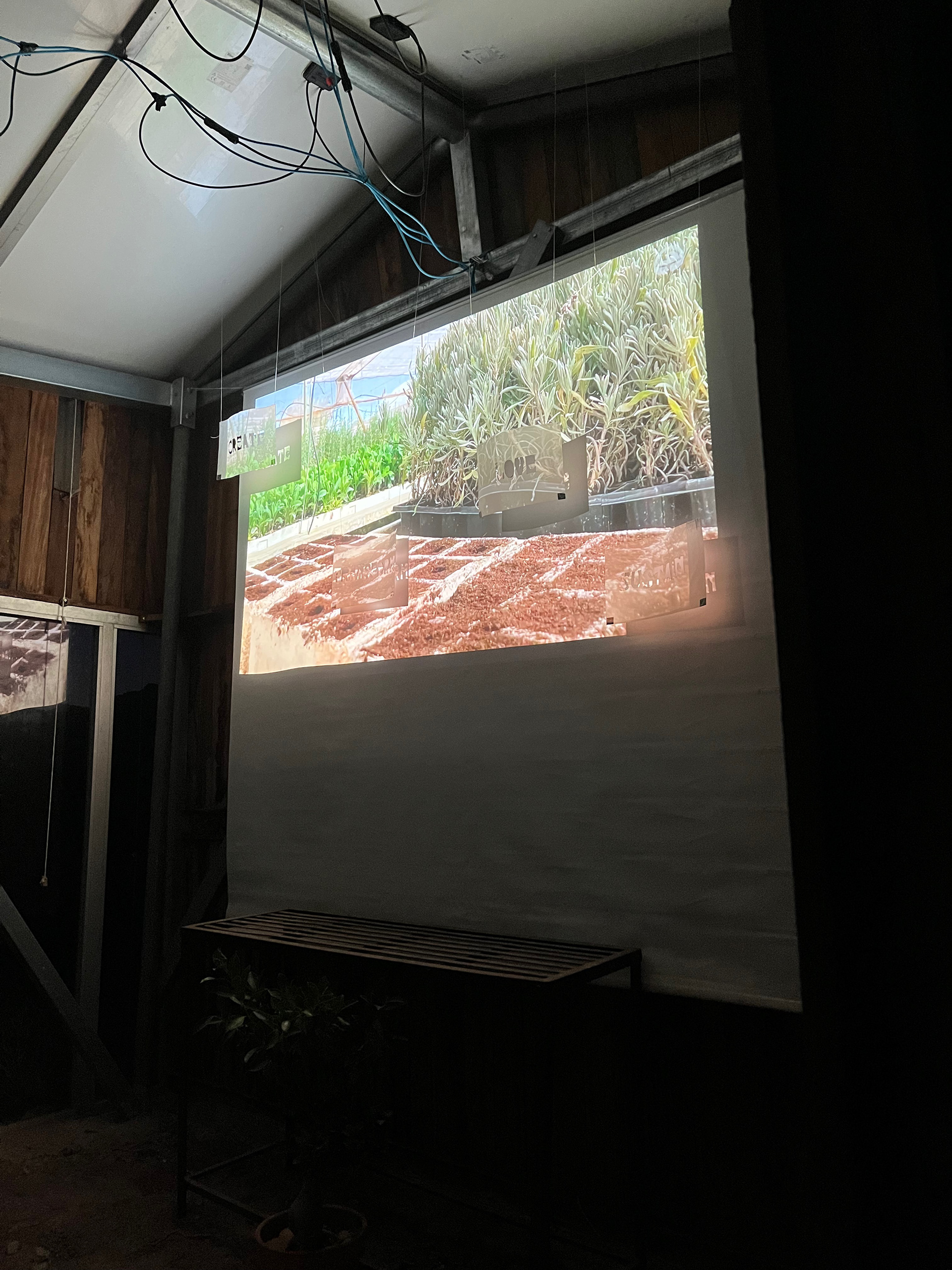 Photos by Isabel Bautista